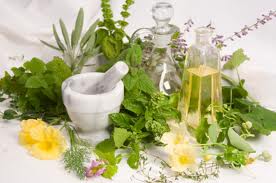 Another month or so has sped by and I would probably have left it even longer to update my blog, life being filled with many wonderful and interesting things currently.  However, the last couple of days I've found myself embracing the "Just for Today Do Not Anger" precept as I have been vacillating between incredulity and outrage to balance back to indignation then balance again.  What has fired Sarah up you wonder?  It is the possibility that something which has been an important part of the protocol of keeping my mother-in-law June alive the past three months may be outlawed soon here in the UK.  If you wonder what I'm talking about, you may be interested to know that there are new laws coming into effect in the next few weeks which may make the selling of lots of potentially life saving herbal medicines illegal here in the UK.  If you would like to find out more about this potentially devastating piece of legislation please visit The Alliance for Natural Health's website http://www.anh-europe.org/ which has lots more information about these forthcoming changes.
Of course from a spiritual, energetic perspective I realise the futility of anger with these types of issues.  Meditating on the precepts always allows one to look at things from a higher consciousness perspective.  However, what this sort of thing often does is to inspire people towards action, rather than apathy, in opposing these almost medieval laws, hopefully creating a positive outcome for the general population rather than curtailing our freedom of choice which these new laws would in effect do.  The Law of Attraction also means that what we resist, persists, so I'm mindful to visualise a positive outcome to this herbal dilemma with the Alliance for Natural Health's campaign being successful and allowing the European public to make independent and free choices about which types of medicine, be it orthodox or herbal they wish to pursue.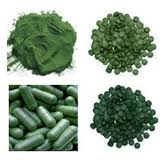 I've had a few queries about the supplementation and therapy programme June is undertaking following my blogging about the nutritional protocol she is having.  For those of you new to the blog, my mother in law June was diagnosed with a terminal cancer Mesothelioma in December of last year.  In January she was told to go home and put her affairs in order.  Now three months later she is doing well on the healing regime she has undertaken.  Please see earlier posts for the nutritional information.   Her supplementation is as follows:-.
Essiac Tea – Essiac tea is a combination of four herbs; Sheep Sorrell, Burdock Root, Slippery Elm and Turkey Rhubarb.  The mix we are using has added Watercress, Blessed Thistle, Red Clover and Kelp.  It was discovered by a Canadian Nurse, Rene Caisse after she saw one of her Doctor's patients make a complete recovery from terminal cancer, and on enquiry found that she had been taking the herbal mixture.  Caisse dedicated her life to treating patients with the herbal formula with great success and thousands of cancer patients have taken this herbal remedy with powerful healing results.   A good book detailing lots of wonderful testimonials and the history of Essiac can be found on Amazon entitled "The Essiac Handbook" by James Percival.
Co Enzyme Q10 – an antioxidant which stimulates the immune system by creating  higher antibody levels, and greater numbers and/or activities of the cancer fighting macrophages and T-cells.
Vitamin D – It is believed that low levels of Vitamin D can contribute to cancer.
Vitamin C – In this case this is being administered orally, and there are schools of thought that believe intravenous use of Vitamin C can be a potent cure for cancer.
MSM – Believed to improve lung function in people with emphysema and lung tumours.
Probiotics – There is a school of thought that cancer is a fungus or at least an imbalance in candida in the body.  Avoiding processed sugars and most fruit sugars along with taking probiotic bacteria will start to counteract the imbalance within the body, although tackling candida overgrowth is actually quite a complex protocol.  Probiotic bacteria favourably alter the intestinal micro flora balance, inhibit the growth of harmful bacteria, promote good digestion, boost  the immune system and increase resistance to infection.  
Blue Green Algae – Rich in chlorophyll, believed to have a therapeutic effect against cancer cells.
Chlorella – High in chlorophyll, boosts immune response.
Spirulina – boosts immune system.
The last three are actually classed as foods rather than supplements. One of the main issues June is having currently is fatigue.  These three are renowned for boosting energy.
There are a myriad of other types of supplements and remedies which may help June and her protocol will be adjusted in the future as needed.  In addition to the nutritional and supplementation protocol June has received intensive therapy in a variety of forms.  She had a consultation with a naturopathic doctor at the start of her healing regime who advised us on the protocol we are currently following.  She also saw a homeopath and was prescribed remedies to combat the cancer, lung problems, and shock from diagnosis.  Our intention was that she received some form of treatment on a daily basis.  My personal belief is that dis-ease is an imbalance of the mind/body connection.  By creating a positive energetic balance within someone on a mental/emotional level, the body will follow suit.  Fortunately three members of our family are healing practitioners but we have also hired the services of a cranial osteopath, and a reflexologist/healer to help out,  as giving these treatments to one so close can be both physically and emotionally draining at times.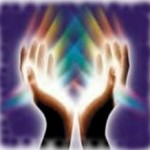 The therapies June has received (rotationally) on an almost daily basis (although there have been days we have missed) since January have been as follows:   Reiki, Reiki Drumming, Sound Healing, Voice Work, Lymphatic Drainage Massage, Cranial Osteopathy, Spiritual Healing, Shamanic extraction and soul retrieval, Reflexology, Aromatherapy Massage, Crystal Healing, Meditation and visualisation practises.   I have faith that Reiki would have been enough on its own as an energy therapy, but we are using all the resources available to us and giving her the best chance she can have.    Last weekend I presented Reiki Drum at the UK Reiki Federation's Annual Conference and the speaker before me presented on colour therapy.  It was a fascinating presentation and afterwards on discussion with June we came to the conclusion she needed more red in her life, to help boost the root chakra, chakra of survival and vitality.  Strangely enough she had been drawn to red clothes that week.  The amount of body work, energy work and the pure diet is resulting in her intuitive processes being much heightened currently.  Many lovely people have sent distant healing to June on a regular basis.  I believe the positive energy coming her way has enabled her to make the radical lifestyle changes she has had to make for her healing journey.
As a family the emotional roller coaster continues. Some weeks we have weeks of complete peace, other weeks the littlest thing can throw us all off balance, but one thing is for sure, we are all growing from the experience, and it is a joy to see that the things we are doing have allowed June to as she puts it,  "go past my sell by date!".  The specialists at the hospital did not expect her to last very long after seeing her in January, so we are blessed to still have her with us, and it is good to see that the healing regime, although intensive by any one's standards is keeping her alive, completely pain free and allowing her to continue living at home in the way she wishes.   Thank you once again to all of you who continue to keep her in your healing thoughts.
On the Reiki Drum front, what a fantastic day we all had at the Reiki Drum Share in Sheering on the Spring Equinox.  Thirty four Reiki drummers from all over the UK and Europe (thanks to Chiara for making the trip from Italy!) gathered together to share Reiki Drumming, commemorate the 8000 Sacred Drums Ceremony and celebrate the Equinox.  It was a very high energy event and here is a small clip of some video footage from the day.   Reiki Drum Share 2011 It never ceases to amaze me that one can lie on the treatment couch and have all of those people in one room drumming but still fall into that Reiki space of deep relaxation.  As you will see from the video most of the drumming started to entrain together, so we were all in harmony.   The day followed shortly on from the tsunami and earthquake in Japan, and it was right and fitting that we dedicated the day to Japan, the birthplace of Reiki.  We drummed, chanted, did ceremony, healed, laughed and talked a lot.  It was a great occasion and well received by many so I think it will probably run again next year.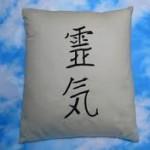 Some of the attendees graced us with their wonderful products.  Jan Dash sold her beautiful crystals, Peta Jane Gulliver had lovely beaded products for sale.  We were blessed to have Chetna Ladd and her wonderful sound healing instruments and Mary Dankowych brought along her magical Reiki pillows. I had the most amazing experience with one of Mary's pillows the following day.  I had been feeling a little tired from the event and had an early night.  I saw the Reiki pillow just before retiring and thought why not go to sleep with that tonight, let's see if it makes a difference.  During the night I had a powerful dream where I was surrounded by healers who were giving me healing with various crystals.  It was a very lucid dream and  I woke up feeling revitalised and as if something had shifted within me.  I can only put this down to the Reiki pillow.  Mary tells me she has had countless testimonials like this one from people who have used her pillows before.  I must admit I was pretty amazed and grateful!  Mary takes photos of each of her pillows made and charges them distantly on a daily basis, so they are constantly full of Reiki energy.  She can be found at www.reikipillows.com.  I use her Reiki Kanjii pillows during my classes and she has many different designs and sizes.
I've facilitated some lovely Reiki classes these past few weeks; Okuden and Reiki Drum classes and I have Shoden and Reiki Master Teacher workshops coming up in May.   June brings the Sound & Light retreat at Dev Aura in Lincolnshire which I'm really looking forward to.  We'll be celebrating the Summer Solstice energy by chanting, toning, ceremony, movement, drumming, gong baths, healing, meditation and friendship!  My intention is that the weekend is a weekend of joy, but I've been guided to do practises which are very healing and I think the weekend will take people forward on their respective life journeys in leaps and bounds.  There are still spaces left on this retreat should you wish to join us.      The Reiki Drum residential in October is filling up fast.  I've only five spaces left on this weekend and had several enquiries.  Don't miss out on this weekend if you want to do your Reiki Drum Practitioner training in a very beautiful spot on the Suffolk Coast coinciding with the energies of the Celtic New Year which will lend themselves beautifully to the work we are doing.  See the Reiki Drum Retreats page for further information for both retreats.
I have been busy with gong treatments the past few months in preparation for my gong healing practitioner training with the College of Sound Healing.  I'm off to Kent this weekend to study with the gifted Sheila Whittaker and besides giving, will be receiving several gong baths which I'm sincerely looking forward to.  The results I've been seeing when I've given gong baths have been incredible.  I will blog more on this at a later date, but if you have not yet received a gong bath, I'd encourage you to try one.  It really is a powerful healing experience.
Reiki Drum Practitioner –May 21/22, 2/3 July, 3/4 September, 5/6 November
Reiki Drum Practitioner & Samhain Residential Retreat – 28-30 October
Reiki Share, Sawbridgeworth, 21st June (Students only)
Sound & Light Residential Retreat – 24-26 June
Reiki One(Shoden) – 30 April/1 May,  16 /17 July, 1/2 October, 3/4 December
Reiki Two (Okuden) – 23/24 July, 22/23 October
Reiki Master Teacher (Shinpiden) 6-8 May (Full), 27-29 May, 18-20 November