As we come to the close of 2013 and reflect on this year of change, and adaptation to change, our thoughts also are cast forward to what potentiality the New Year will bring.  I love the changeover into a new Calendar year; it always brings so much promise.  Some years don't always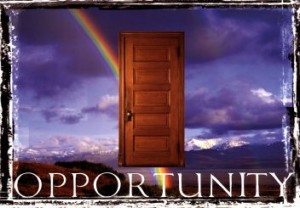 turn out the way one expects, some bring more challenges than we had hoped for or were prepared for, and some bring peace and many joys.  I personally find my life has been quite cyclical up to this point.  I have "new beginnings" years  followed by "building on those beginnings" years, "challenges associated with" years, "seeing them manifest" years  and then "assimilating them into my normal way of being" years", and finally  "culmination" years  so that something new is required, hence a period of reflection.  2013 has been that year of reflection for myself, a time to look back at the work I've done with Reiki Drum since 2007 and review the next stage of my development.
I have been heartened to see that Reiki Drumming is being widespread throughout the UK.  In 2007 my new beginning was to spread its teachings and I feel this powerful and effective healing modality is working its magic around the country through the efforts of many enthusiastic Reiki teachers who have embraced the combination of sound, shamanism and Reiki.   I will still be teaching regular Reiki Drum Practitioner Classes throughout the year, but my focus has shifted slightly and I am keen to create more opportunities for deep healing incorporating everything I practise in the realms of sound and energy healing.  This year I introduced the very powerful "Exploring your Divine Potential Summer Solstice Reiki Retreat" which is held on the beautiful North Cornish Coast.  The five day retreat is being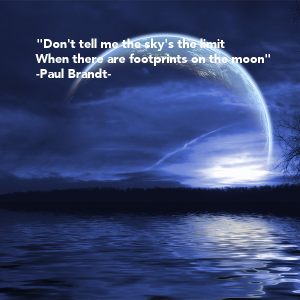 held in 2014 and is the perfect opportunity to explore what makes you tick, where your passions and talents lie, what your dreams are and how you can manifest them.  It synchronistically brought participants in 2013 who were at the end of one life cycle, ready to move onto other things, and gave them the chance to review where they were going and what they truly wanted in their lives.  It really was "life changing" for those who attended, and I am hoping to create more of these types of opportunities in the way of workshops and residentials in the future.    All information about the 2014 Summer Solstice retreat can be found in the Retreats section of the Reiki Drum website. At this time there are still a few places remaining for this truly beautiful experience, which through the magic of Reiki and the content of the retreat coupled with the fact that we are staying in one of the most beautiful places in the UK and spending time at sacred sites in the magnificent North Cornish coastal area, will be a remarkable and unforgettable experience for those who are attending.
Secondly due to the incredible energy which was raised during the workshop of 2013,  I am holding the Usui Reiki Kotodama and Buddhist Chant workshop again in 2014 on Sunday 8th June in Sheering, Essex.  If you missed last year's workshop which lended itself to some deep and powerful healings for those who attended, and you would like to discover more about the Usui Reiki Kotodama, then this day is a wonderful way of exploring these sacred sounds in a group energy.  The event is also open to those who attended last year, as it's a perfect day to repeat and to see how far you have come with your Kotodama practise in the 12 months.    Details can be found on the Usui Reiki Kotodama Workshop Page.
And finally, but by no means least, I have spent my Christmas period spiritually "downloading" lots of exciting practises for a new retreat "Honouring The Ancestors & Healing The Ancestral Line Retreat" to be held October 2014.   For the past five years I have been running a variety of events around Samhain, The Celtic New Year.  This is a very powerful time energetically; a time to remember and honour all of our Ancestors, as well as letting go of the past and looking forward to the New Year.  All the events have been high energy, very moving and incredibly powerful because of the nature of the work, and this weekend scheduled for the end of October is no less.
The weekend will be a whole weekend dedicated to the Celtic New Year and all that symbolises.  We will be particularly concentrating on honouring our own ancestral line as well as healing inherited traits that no longer serve us and have been passed down our own line.  That in itself will be powerful, but we are going to work with Sound in many forms during the weekend to facilitate deep healings for all of those who attend. The weekend will be a weekend of voice work through toning, chant, song and mantra, many gong baths, sacred drumming, journeying, shruti, crystal bowls, monochord, earth chanting and much more all with the group intention of honouring the ancestors and healing the ancestral line.
Besides the ancestral healing that will take place during different sessions, we will (weather permitting) take part in a coastal walk along the beautiful Dunwich coastline where we will do some Earth Chanting, before the highlight of the weekend which will be the all night community group vigil on Saturday evening.   The vigil will be initially led by myself with a variety of practices, but it will also give each of those who attend an opportunity to honour their ancestors in their own way as part of the group.    For anyone who has attended a gong puja, it will be something very similar, although there will be a variety of beautiful energetic offerings made during the evening by all of us, as well as some silent time if members of the group are shy!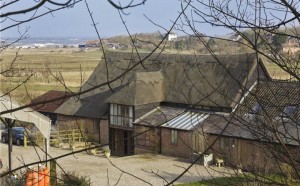 I am holding this retreat at the fabulous Phoenix Centre on the Suffolk Coast.  I've been running residentials there for about six years and missed 2013, so am thrilled to be going back to the incredible energy again.  It's perfect for really deep healing work, and is very self contained.  Accommodation is shared in the lovely Southyard Cottages and the main Bridge Barn house.  We will be catered for over the weekend by Trish Dent who has done all of our catering before.  Trish is a talented vegetarian and macrobiotic chef who specialises in particular in allergy cooking which has always been appreciated by our sensitive clientele.
The retreat starts  on Friday 31st October and will finish after a group breakfast on Monday morning November 3rd.  The area around Dunwich is quite magical, an area of outstanding natural beauty, so when the retreat is finished, you may wish to spend a few hours exploring this lovely part of the Suffolk Coast.
For those of you who have been to any of the Celtic New Year events I have run in the past, I believe this particular event is going to surpass anything we've done before.  And for those of you who have been to Dunwich before, then this is a great opportunity to return to the wonderful energy there.  This is going to be such a beautiful weekend and will effect deep healing for all those who attend.   The Reiki Drum website angel, Jo is still on holiday at present so the Retreats section hasn't been updated as yet, although I expect it to be in the next few weeks, but you can click on the following link to download the full brochure for the weekend. Honouring The Ancestors Celtic New Year Sacred Sound Celebration Retreat  (it takes a few seconds to download).    If you have any questions about this magical opportunity, then please don't hesitate to let me know.  The Phoenix Centre is a small centre and places are limited, so if this is something you would like to attend, I urge you to book at your earliest convenience so as to avoid disappointment.
I have several other new things planned for the coming months and will let you know when I have more details.  Of course we will be running the usual Usui Reiki and Karuna Reiki classes throughout the year as always and one more exciting change is the new monthly Reiki share being held in Sawbridgeworth the first Thursday of the month starting in February.  For the past decade or so I have traditionally run shares from my home, but over the past couple of years it has become apparent that numbers were exceeding the space we had available, so from February we will have a much larger space to share the magic at the Sawbridgeworth Memorial Hall.  All Reiki attuned practitioners are welcome to attend what is fundamentally a traditional Reiki share, with Reiju, Distant Healing, Japanese practises and Reiki sharing, although Western practises will also be incorporated and I am sure we will have many of the community Reiki healings which have become a main feature of the Reiki events I run.  Fee is £5 for the evening and the evenings will run from 7pm for 7:30 start, finishing at 09:45 pm.  All dates are listed on the Events page, along with all other classes and events this year.
The next big event is our legendary annual Reiki Drum Share on 23rd March.  There are just a few places remaining for this event if you haven't yet booked and I expect them to disappear in the next weeks as people get back into the swing of things after the Christmas break, so if you are keen to come along, then please let me know at the earliest opportunity.
On a personal front I am exploring lots of new things myself next year which I hope to share in the future, and I'm really excited for 2014, it feels like it's going to be an amazing one full of adventure and new opportunity.
So it just remains to wish all of you a beautiful turn of the year.  I hope 2013 allowed you to look at yourselves as it did myself, look at the good and the not so good, and take the best of all of it into the New Year.  Wishing you all a joyous one, a year of expressing your radiant selves in the optimum way.
With love and blessings, Sarah x
Forthcoming Highlighted Events
6 February – First monthly Reiki Share, Sawbridgeworth, Herts (repeated first Thursday of every month)
23 March – Reiki Drum Share, Sheering, Essex (5 places remaining)
5 & 6 April – Sacred Sound & Light Immersion, Sheering, Essex (1 place remaining)
3-4 May – Reiki Drum Practitioner Training
8 June – Usui Reiki Kotodama Workshop
17-21 June – Summer Solstice Reiki Retreat "Exploring Your Divine Potential" – North Cornwall
31 Oct-3 Nov – Honouring The Ancestors & Healing The Ancestral Line Retreat