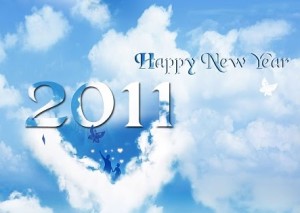 Wishing all my Reiki friends around the Planet a very happy 2011.  This year already feels like it's going to be a good one.  I had a very alternative Christmas at the end of 2010.  The snow and ice here in the UK postponed it for a few weeks as my family were prevented from travelling, so I took the opportunity having  booked two weeks from work,  instead of over indulging and having a frenetic Christmas, to partake in a water and then a  juice fast with lots of  detoxing, yoga and meditation and have bounced into 2011 feeling squeaky clean and raring to go.  It was an insightful time, fasting always is, made all the more important as my dear,  lovely mother-in-law June who had been ill for the past six months of 2010, finally received a diagnosis of lung cancer at the end of December.  The quiet time allowed me to look at what is truly important, gauge how I was feeling and also put a very spiritual perspective on the whole matter.  I remember when my father was diagnosed with the same condition many years ago,  how following all the spiritual and cleansing practises really allowed me to walk with him on his journey in harmony, in complete acceptance and coming from a place of pure Love, and I fully intend to repeat this on June's journey.  For those of you who have distant healing lists, if you'd be happy to include her in your healing, as a family we'd all be very grateful.  All those Reiki practitioners who have used distant healing before will know what an amazing and powerful tool it can be.  I've  been reading the Intention Experiment by Lynne McTaggart the last few weeks which includes lots of research and scientific evidence on how distant healing can have a profound effect on an individual, so the more light, the better my friends!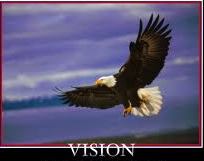 All this detoxing worked on my house too… as I started to clear the clutter from my mind and body, I also cleared it from my cupboards; a fantastic side effect of body cleansing.  The more space one creates, the more we are leaving room for wonderful things to enter, so I'm really interested to see what new opportunities 2011 will bring.  I spent a fun day on New Year's Eve creating a Vision Board for the year and it was interesting looking back at the one created for 2010 as all had come to fruition.  I always write out my intentions for the New Year, but I've found the Universe seems to respond more instantly to my Vision Board, perhaps because it is in pictorial form.  One of the insightful gifts of being attuned to Reiki is that it has made me realise that whatever we can see and visualise we can bring into the physical realm, so there are no limits to our goals, aspirations and intents.  We truly can be all that we were meant to be, so I hope you achieve all that you wish in 2011 whether it means bringing more love into your life, spreading more love around to others, or having an abundant, joyous year like no other.
There are lots of special classes and events scheduled for the first half of 2011.  Firstly I'd like to remind any Reiki practitioner who is interested in the work we do with Reiki Drumming, that there is a Reiki Drum share being held in Sheering, Essex on Sunday March 20th 2011 to celebrate the Spring Equinox and also to coincide with the Global 8000 Sacred Drums Ceremony.  This global event was started several years ago by  The Otomi Toltec elders of Mexico.  They have been holding annual ceremonies on the Spring Equinox and other occasions to gather as many sacred drummers together all around the globe to continue the fulfilment of their 500-year old prophecy which decreed that when 8000 sacred drums sounded, it would be the start of world peace and planetary healing for Mother Earth and all of her inhabitants.   Our first share took place in 2010 and was a very special event, and given the interest we've had so far, I think 2011 will surpass 2010.  Further information can be found on the Events page on the Reiki Drum Forum http://www.reikidrum.co.uk/forum/viewtopic.php?f=9&t=82 and if you want to take a peek at the things we got up to last year have a look at our You Tube video  Reiki Drum Share 2010 We were very supported by Spirit last year and it was a fantastic day for like minded souls to get together and create joy, deep level healing and harmony.  2011 will be even better, so if you are Reiki attuned and would like to join us, then please email me at info@reikidrum.co.uk to register.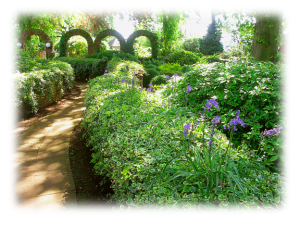 Besides all the usual Reiki and Reiki Drum classes scheduled, I would also like to bring your attention to the Sound and Light Retreat I'm running 24th-26th June.  I've been really fortunate to have been able to book the very special Retreat Centre Dev Aura in the Lincolnshire countryside.  For those of you who are aware of the beautiful metaphysical healing system Aura Soma, Dev Aura is the home of the training centre for Aura Soma.  Dev Aura means House of Light and this very high vibrational spot truly embodies all that is light.  Coinciding with the height of summer we will be celebrating the Summer Solstice as well as combining sound and energy healing techniques incorporating sacred drumming, gong baths, meditation, visualisation, voice work and silence.  It's going to be a memorable weekend and the light of midsummer combined with this wonderful centre and the special work we will be undertaking will all add to create joy and harmony for those who attend.  This retreat is not a pure Reiki retreat and is open to anyone whether they are Reiki attuned or not. For those of you who are Reiki attuned and have wanted to introduce friends or family to self development and healing techniques, this will be an excellent opportunity to do so.  There are a few spaces still remaining so please get in touch if you would like to join us for this beautiful weekend.  Further details can be found on the Reiki Drum Retreats page.
I am running most of the Reiki Drum classes in Sawbridgeworth, East Herts this year, but for those of you who live in the Hampshire area or Surrey/Berkshire/Wiltshire borders, I have two spaces remaining on the Reiki Drum Practitioner class being held at the Serenity Centre, Tadley on 26th-27th February.  Other Reiki Drum workshops are filling fast, but there are still a few spaces left on the March 5th-6th class in East Herts for those of you who would like to move into Spring with a big leap and a bound!
Before I sign off with our programme for the next six months, I just thought I'd share a recipe for Cayenne Tea given the subzero temperatures we've been experiencing here in the UK and Europe the last few weeks. Cayenne is an amazing herb, one that is revered by medical herbalists and I feel fortunate to have discovered its wonders a few years ago. I personally start to drink two to three cups of Cayenne Tea a day when the temperatures plummet as it really helps to warm the body, keeping the circulation going and the extremities from freezing.  Just add quarter of  a teaspoon of Cayenne to a mug of hot water, stir and then drink as you would any herbal tea.  It does pack quite a punch, but you really do feel it's healing power shortly after you drink it.  You can work up to one whole teaspoon of Cayenne as you become used to it according to personal preference and reactions.  Cayenne is also known to  positively affect:  heart health, circulation, sinus problems, arthritis, stomach ulcers, candida, the immune system, fatigue and has many other benefits.  When drinking this tea throughout the winter I rarely feel the cold, even when I'm water fasting.  As an energy healer, Cayenne can be used for when we need a little bit more motivation, drive and inspiration.  It is also good for stagnation of spirit when we feel we are stuck and need to make changes, lethargy and dull thinking and for feelings of insecurity.
I'm starting this year's teaching schedule this coming weekend with a full house of Reiki One Students, which I think is a very symbolic and beautiful way to introduce the New Year.  I do hope to see and meet more of you during 2011.  For students who have trained with me before, a Reiki Share will be held 31st January in Sawbridgeworth to coincide with Imbolc.  Please let me know if you plan on attending.
There have been a few changes to the Reiki Drum diary, so forthcoming dates for the next six months are as follows:
Reiki One (Shoden) – 8 & 9 January (one space available) •19 & 20 February •30 April & 1 May
Reiki Two (Okuden) – 15 & 16 January  (two spaces available)• 26 & 27 March
Advanced Reiki Training and Reiki Master Teacher (Shinpiden) 6-8 May
Reiki Drum  –  Hampshire 26 & 27 February (2 spaces available)
Reiki Drum  –  Hertfordshire 5 & 6 March •2 & 3 April •21 & 22 May
Karuna Reiki – 4-6 February
Reiki Share, Sawbridgeworth (Students only) – 31st January
Reiki Drum Share, Sheering, Essex – Spring Equinox 20 March
Sound & Light Retreat, Lincolnshire – 24 – 26 June