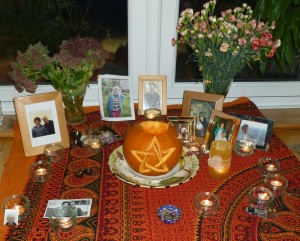 A Sonic Journey of Connection and Celebration

SATURDAY 29TH OCTOBER 2016
FROM 5 PM TO 10 PM
AT SHEERING VILLAGE HALL, THE STREET, SHEERING, ESSEX CM22 7LX
"To acknowledge our ancestors means we are aware that we did not make ourselves, that the line stretches all the way back, perhaps to God; or to Gods. We remember them because it is an easy thing to forget: that we are not the first to suffer, rebel, fight, love and die. The grace with which we embrace life, in spite of the pain, the sorrow, is always a measure of what has gone before. " Alice Walker
Every year we hold some form of event to honour those who have gone before us.  In recent years we have run our sound healing residential The Ancestral Resonance Process, but this year we are marking the occasion with an evening of sacred sound.
This is always a moving and heart opening event, remembering our departed loved ones through the medium of sound and celebrating the Celtic New Year.  An evening of chanting, mantra, toning, drumming, drum journeying, and gong bath.
5:00 pm – Chants and Mantra – We open the event with sacred chants and mantra to honour this auspicious time.
6:00 pm – Toning – Through chakra toning we not only align, heal and balance ourselves, we reach altered and transcendental states of being, preparing us to receive messages from beyond.
7:00 pm – Reiki Drum Journey – Through the power of the drumbeat and Reiki energy we can transcend the veils which have thinned at this time of year.
8:00 pm – Gong Bath – Through the resonance of the Gongs, Himalayan and Crystal Bowls and many other instruments, we enter into a sonic space of relaxation where there is no separation between peoples or worlds, a place of unity, a place of connection, a place of bliss.
9:00 pm – Refreshments – We finish the evening with a chance to enjoy a cup of tea with like-minded, share our experiences from the evening and ground ourselves after the evening's events.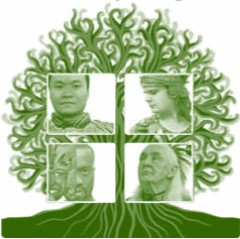 Doors open at 4:45 pm, Event ends at 10:00 pm. You are invited to bring a photo or other memento for our Ancestors Altar. If you have frame drums and rattles please bring with you. You will also need a yoga mat, blanket and cushion for comfort when sitting or lying down. Tickets must be purchased in advance and are £30 per person.
Email: info@reikidrum.co.uk to register your interest.