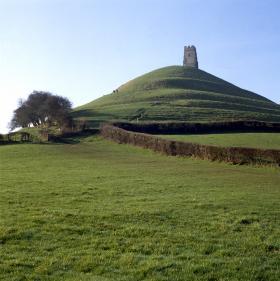 I've just come back from a wonderful weekend in Glastonbury, the Heart Chakra of our planet.  For those sensitives of you who have been to Glastonbury you will know what a special place it is.  Magic truly does happen in this high energy part of Somerset, and seekers from around the globe come here to meditate, receive guidance and spend time in the spiritual heart of the UK.  Over the course of the weekend I received lots of guidance as is the norm when I go there, and one of these inspirations was to talk a little more about the journey I am currently undertaking with my family.
In previous blogs I mentioned how my dear mother-in-law June has been diagnosed at the end of last year with cancer.  In January her oncologist said her cancer, which is a very aggressive type named Mesothelioma,  had taken hold to such an extent, he believed she had only months left to live and should really go home and put her affairs in order.  Normally with  Mesothelioma it is at such an advanced stage by the time it is diagnosed that most patients tend to die within a short space of time.
June has a huge amount of inner strength and has three Taurean children, all very stubborn as Taureans are wont to be, all natural healing practitioners, and all wanting to try and see if we could make a difference for her.     When my father died of cancer eight years ago I made it one of my missions to investigate all sorts of natural approaches to cancer and have studied it extensively, even embarking on a three month juice feast in 2008 when I had a lot of patients who were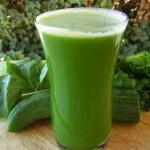 diagnosed with cancer, because I wanted to see whether the juice feasting programme was doable whilst maintaining a normal lifestyle.  So after this very dark prognosis from the hospital, I asked myself why had I studied all of this for the past eight years if it wasn't to help June in some way or another, as well as having a huge amount of faith in Reiki, naturopathic medicine, alternative therapies and our innate ability to heal.
I had also the privilege of attending one of Frank Arjava Petter's Reiki workshops in 2009.  Arjava had studied with Chiyoko Yamaguchi, who in turn had been a student of Chujiro Hayashi.  She had been practising Reiki for over sixty years and had treated many people with serious illnesses.  I listened with interest when we were told that she had believed any disease could be cured if treated with Reiki intensively.  It was recommended to treat 1.5-2 hours per day for three months.  The first month it was said, many of the physical symptoms would be alleviated, and by the end of the third month it was believed the mental/emotional blocks would have been dealt with.  This made perfect sense to me as dis-ease originates from mental/emotional imbalances in the first place, and as Reiki is a positive energy, the more positive energy is carried into one's energy field, the more likely old, stagnant, negative belief systems and programming fall away.
I've also met and read about many people over the past ten or so years who have cured cancer by natural means alone, and so after our prognosis on 17th January, and taking advice from a naturopathic doctor, we embarked on our own healing regime.  June's oncologist offered her radiotherapy as a palliative measure and she decided that if the orthodox view was that she was not going to survive this cancer diagnosis, then she would rather try other options than face the harsh and stressful treatment of radiotherapy.  This was a true blessing as when one attempts to treat a cancerous condition, the aim is to boost the immune system and make it work for the patient, whereas from my research it appears to me that allopathic approaches using chemotherapy and radiotherapy actually weaken the immune system.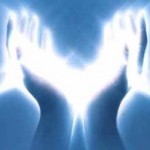 The past few weeks have been a very interesting journey for the family.  We have introduced a high raw vegan naturopathic diet, consisting of green smoothies, soups and salads with lots of vegetable juices.  We are using herbal medicines, supplements, homeopathic remedies, sound healing (chanting, Reiki Drumming, harmonic chimes), energy work (daily Reiki) including distant healing, lymphatic drainage, aromatherapy, cranial osteopathy, shamanic healing and reflexology.  The primary approach for all of the treatment is love and positive thinking and this is carrying us all through during the ups and downs, of which there are equal amounts.  The first couple of weeks were very testing for us all.  Not only did we have to get used to incorporating a new regime into all of our lives, but June had to go through some major detoxification symptoms.  Following her diagnosis she developed a serious chest infection which exacerbated the pleural effusion in her lungs.  After the first week things seemed worse not better, typical of a Herxheimer or healing crisis, but worrying when she was so ill anyway.  We persevered and last week at week three we had a turn around.  She started to appear brighter in herself, the lungs had cleared and my husband phoned me and said optimistically, "I think it's working".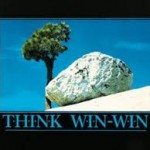 What we do know is that what we are doing is putting us all in a Win-Win situation.  June still is in a crucial stage of healing.  The cachexia from the cancer is our main concern currently as she is painfully thin and finds it difficult to eat much to gain weight.  If we extend her life by supporting her with the love she is currently receiving, then what a blessing that will be for all of us and what a story to tell.  If it is June's time to make her transition in the near future, then she will make that journey in a loving,  familiar environment surrounded by so much support and in a gentle, non toxic, non frightening and spiritual way.  What I do know is that Reiki as always carries us through in so many ways.  It reminds us constantly that everything is Mind, and prompts us to have positive expectation and be accepting of all that occurs.  It's been heartening to receive such a lot of support from the Reiki community in terms of distant healing.  My gratitude to Susie Smith who selflessly offered her Reiki services a few weeks ago, as well as to Patsi Hayes who sent me a free copy of her book on Anusha Healing in which there are recommendations on how to treat cancer and boost the immune system with this particular method of healing.
Today I was contacted by a lady who wants to do Reiki Drumming with me.  Her story is similar in that she is treating her son for cancer by alternative and natural means following using allopathic means and its subsequent failure to cure him.  Already the Universe has instigated this synchronicity so that our like vibration has attracted each other and I'm sure we will have a lot to learn from each other when we meet later on in the year for the Reiki Drumming class.
As a family we are all very accepting of Death, knowing it is actually the beginning of a greater, more exciting journey and our egos are not that big that we consider ourselves to be able to beat whatever is in Divine Order.  However, we do also know that whenever the Universe gives us challenges, it expects us to face them heartily, do our utmost to meet them head on to the best of our abilities and then give up control, and when we do this, whatever the outcome, we know we have given of our best. Each day is a new chapter in this very interesting journey, a journey which seems like a gift the more I look at it, as it challenges us on all levels, but increases our spiritual strength from day to day and a journey I hope to be able to share with you for many more months and even years to come, a journey which is making me accepting of all that life and the Universe decides.
On a slightly different note, just a reminder that we are holding a Reiki Drum Share in Sheering, Essex on the Spring Equinox, March 20th to coincide with the global event the 8000 Sacred Drums ceremony.  This is going to be a wonderful day of drumming, Reiki, networking with like minded souls, joy and deep healing.  If you haven't already registered your attendance and are Reiki attuned either having completed your Reiki Drum practitioner training or having an interest in drumming, then please email me at info@reikidrum.co.uk.  The cost of the day is £15.  Further details can be found on the Events page of the Reiki Drum forum.
Forthcoming Events:
Reiki Drum Share – 20 March
Reiki Drum Practitioner – April 2/3, May 21/22, 2/3 July, 3/4 September, 5/6 November
Reiki Drum Practitioner & Samhain Residential Retreat – 28-30 October
Sound & Light Residential Retreat – 24-26 June
Reiki One(Shoden) – 30 April/1 May,  16 /17 July, 1/2 October, 3/4 December
Reiki Two (Okuden) – 26/7 March, 23/24 July, 22/23 October
Reiki Master Teacher (Shinpiden) 6-8 May, 18-20 November