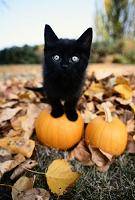 It has been six months since my last blog post and this post is well overdue.  2012 has been such a wonderful year for my work and Reiki Drum and there has been little room for creative expression in terms of blogging.  However, I thought it time to communicate what's been happening in the world of Reiki Drum and future developments, especially as we have moved so far around the Sacred Wheel of the Year and Samhain and The Celtic New Year approaches.
We've had two marvellous retreats so far this year.  The Sound & Light in April which was beautiful and an incredible few days in Glastonbury in July celebrating the return of the Divine Feminine in the beautiful energies of the Abbey, Tor and Chalice Well.  So many wonderful moments (some of which have been captured on our Gallery page which is a new addition to the Reiki Drum Site – please check it out, it gives you a flavour of our work).  I'm now preparing for the forthcoming Samhain Reiki Drum residential in Suffolk coming up at the end of this week which will be another incredible few days supported by Spirit as we honour our Ancestors for the Celtic New Year.  We're in for an amazing time.  The Phoenix Centre is a very high energy space and we have some magical things planned.
2012 was always going to be a jam packed year here at Reiki Drum.  It is such a monumental year in terms of our civilisation's spiritual growth and transformation, that all of the events have been marked as a way to commemorate this.  Next year I am at present only planning one retreat and that will be held at the beautiful, inspirational Bluff Centre on the Cornish Coast amongst the myth and mystery of the land near Tintagel.  Already this retreat is filling quickly and there are only five places remaining.  Should you be interested in celebrating the Summer Solstice in a magical place with likeminded immersing yourself in the Reiki energy and visiting Sacred Sites,  then please visit our Retreats page and download the Annual Reiki retreat brochure – you will be in for a real treat!  This retreat has been two years in the planning, so I'm expecting good things from it!
Another development this year was the setting up of different sound healing groups in East Hertfordshire.  I am now running regular Sacred Drumming evenings in Sawbridgeworth, East Herts.  These are open to anyone who has an interest in sacred drumming and are run as a development circle. It allows non Reiki attuned people to experience the power of the drum, as well as our community of Reiki practitioners.   We journey, do group drumming, ceremony, chant and drum healing as routine practise.  The next one is going to be 31st October, a special Samhain drumming event.  There are four spaces available should anyone wish to join us.
I have also been running sacred chant evenings.  During these evenings we take a particular theme (some of the ones to date have been Solar chants, Goddess chants, Gratitude, Opening the Heart) and we take sacred chants from around the world and concentrate on those themes.  They are beautiful evenings and we often finish by doing some sound healing by using toning and chanting for some of the participants.  The monthly gong bath also continues and is into its second year.  I have added a wind gong and crystal bowls to my sound family which have enhanced the sound baths even further.  I have set up an Events page on the Reiki Drum site which is updated regularly and has all of the sound healing evenings listed.  These evenings tend to book out very soon after advertising, so if you would like to come along, please drop me a line and I'll add you to the priority mailing list.  In the meantime, you can always check what is going on by visiting the Events page.  You'll notice we are advertising spaces for next year's Reiki Drum Share on March 24th.  Half the spaces for this event have already been filled, so if  you are planning to come along, please book early.
I have been inspired by above to recognise 12.12.12 as a day of interconnectedness around our planet and will be holding a special Ascension evening in Sheering, Essex to commemorate the occasion. All the components of the evening have been given to me by Spirit, and we will be holding an evening of sacred drumming, ceremony and gong baths to recognise the powerful transformation we as a race are going through at this time.  The evening is full but if you would like to be notified of further events, then please let me know.
Reiki Drum continues to become more high profile in the public awareness.  I am practising it on a regular basis now from my private clinic, and try and slip it into many of the other treatments I offer, as it is such a wonderful adjunct.    It is a powerful healing modality and I've seen such marvellous healings over the past few months (and years) purely through the work of Reiki and the drum.   There are quite a few teachers in different areas of the UK now spreading this wonderful work, and it is just going to keep growing as people start to recognise its efficacy.  It seems like yesterday I was in Arizona practising this wonderful therapy but a lot has happened over the past five years and I feel very privileged to have been there from its infancy here in the UK.
I've also trained a lot of new Reiki practitioners this year and am running regular Reiki shares in East Herts.  In the past I have included lots of different things within the Reiki share such as the sound healing, but I am now trying to run more of a traditional Reiki Share concentrating on healing and Japanese and Western Reiki practises.  These evenings are currently open to students only due to space constraints.
It seems a long time since I blogged about my mother-in-law June and her alternative approach to her cancer diagnosis.  It's over two years since she first became ill, and I'm pleased to say that she is still with us, leading a good quality of life, not having had to endure trips to hospitals and surrounded at home by the love of her friends and family.  It's been quite some journey for all of us as a family and has definitely been a time of spiritual growth for each one of us.  We have had many occasions when her health has dipped and we've thought that she would be making her transition very soon, but this appears to have been when she is going through a cycle of deep healing and she has bounced back to health again, and defied all the odds.  She really is a miracle in action and demonstrates that natural therapies, sound healing, Reiki, and the naturopathic approach can give someone real quality of life when the medical profession can no longer help.  Given only weeks to live in January 2011, she has outlived her prognosis many times over.  She is on no medication and is in no pain.  Thank you to all of you who have enquired about her health and have been sending Reiki to her.  Whenever she does have a dip, I request people send distant healing and she really benefits from the extra energy, it is quite tangible.
So more of a newsletter than a blog post, but I will endeavour to update this blog a little more frequently over the coming months with news and inspirations.  I am aware that the new energies are affecting many Sensitives at this time as we all endeavour to move into higher states of awareness and shift into the space of the heart.    Some inspirational people are passing over at this time, to assist us from the other side in our journey here on Earth.  I was sad to hear today that Gabrielle Roth had made her transition.  She contributed greatly to this world and will be missed by many.  Something I keep hearing myself when I meditate and from what I am hearing from other people's experiences, is that we are being encouraged to detox  as much as possible to help us with the shift of energies we are experiencing here on Earth.   There are some very dense energies having to be processed and we are all being forced to look our Shadow selves squarely in the face – never an easy process, but a courageous journey on the spiritual path.  Spending quiet time alone in nature, meditating and being gentle with ourselves at this time will also help with the shift.  I do hope it's an easy process for you all.
Sending love and wishing you all joy, Sarah x
Forthcoming Events
October 26-29 – Reiki Drum Residential and Samhain Retreat, Suffolk (see Retreats Section) (Full)
October 31 – Samhain Sacred Drumming Evening, 0730-0930 hrs, Sawbridgeworth. Fee £8 payable on the night
November 3-4 – Reiki One First Degree Course – Shoden

November 12 – Gong /Sound Bath, 2000 – 2130 hrs, Sawbridgeworth. Fee £16 Paypal, £15 cheque or cash payable in advance. (Full)
November 9-11 – Usui Reiki Master Teacher (Shinpiden) Class
November 23 – Reiki Share (Students only) 1930 hrs (donation).
December 6 – Christmas/Yule Sacred Chant Evening, 0730-0930 hrs, Sawbridgeworth. Fee £8 payable on the night

December 12 – Ascension Evening 12.12.12. A magical evening of sound commencing with sacred drumming, a special group Ascension Ceremony and a hour long gong bath meditation. Sheering Village Hall, Sheering, Essex.  Doors open 07:00 pm, last entry 07:25 pm.  Gong Bath  ends at 10:00 pm.  – Fee £20 payable in advance.  An evening to celebrate our interconnectness with like minded. (Full)

January 26 & 27 – Reiki Drum Practitioner Class, Sawbridgeworth
February 2 & 3 – Reiki One Shoden
February 9 & 10 – Reiki Two Okuden
Sunday March 24th 2013 – Reiki Drum Share, Sheering, Essex to celebrate the Spring Equinox 10:00-16:30  Fee £20 payable in advance.