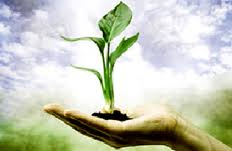 I think one of the most incredible things you encounter on the Reiki path are the many opportunities for personal growth which are presented to you.  When I look back at how I perceived the world pre-Reiki, I realise that even though I had great inner strength (being extensions of Source Energy, we all have incredible inner strength), I chose often to see myself as fearful or anxious in the face of challenges.  When one has the Reiki energy flowing through one's energy system, one is so in touch with that inner strength, that it becomes easier to choose to be strong and centred than to go back to those illusions of fear and weakness. And it is a choice.
In my last blog I asked for healing for my lovely mother-in-law, June who had been diagnosed pre Christmas with lung cancer.  Thank you to all of you who have continued to send out your light.  It's been very tangible, and I've felt the waves of positive energy as they have arrived.  I do believe that with all the amount of positive energy coming our way, it has allowed June and us as a family to take some courageous decisions which we may not have been able to do without the support of Reiki.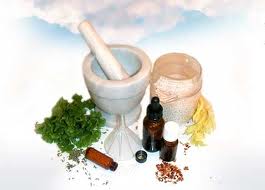 The prognosis given from the hospital was very black and white and really didn't have a positive slant.  Months were quoted instead of years, so June with the support of all her family members has chosen not to receive the harsh palliative orthodox treatment and just treat herself with natural methods.  Under guidance from a naturopathic doctor and all the knowledge that we as a family full of healing practitioners have, we are giving energy healing, body work, optimum nutrition, supplementation, positive thinking and lots of love.  Who knows how this journey is going to end.  Some days it looks like its going to be a very short journey, other days an indefinite one.  What I do know is that Reiki is such a positive force it will carry us through whatever happens.  When I feel anxiety and concern for my loved ones start to bite, the precept, "Do Not Worry", will often come into my mind as if it's being whispered gently to me, and I draw on Earth energy to bring me back to centre.  So bless you all for your love and support and please continue to send out your healing light.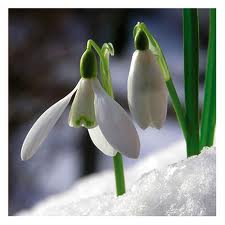 There are some fun things happening in the world of Reiki Drum over the coming weeks, and some exciting events taking place.  For past students I'm running a Reiki Share Monday 31st January in East Herts to celebrate Imbolc and the coming of Spring.  A few times over the past week I've felt the energy of Spring is just around the corner. Bulbs are poking their shoots up through the ground and the nights are getting lighter, birds are more active, generally a waking up is happening.  On Monday we will share Reiki, receive Reiju, drum and do ceremony to celebrate this awakening.
Reiki Drum in Hampshire is full with a waiting list, but there are a couple of spaces left on the March and April classes in East Herts.  The Reiki Drum Share in Essex on the Spring Equinox, March 20th, to coincide with the Global 8000 Sacred Drums Ceremony is filling up and looks like it's going to be a wonderful day due to all the fantastic people coming along.  If you were planning on coming and haven't let me know as yet, please can you email me to register your attendance.
The Sound & Light Retreat in Lincolnshire in June has a few spaces left.  Again, there are some wonderful energies going to be present on that weekend, a weekend which I'm particularly looking forward to due to the amazing venue, the Midsummer energy and the weekend content.  Don't miss out on this if you would like to spend a weekend for yourself immersing yourself in sound and light.  It's going to be a weekend of joy!

The Phoenix Centre has been calling me energetically the past few weeks.  I have run several retreats there over the past years and have always had such a marvellous time.  Consequently I have decided to run a Reiki Drum Practitioner weekend at the Centre in October.  This will be more than just a Reiki Drum two day course.  I've created a whole retreat around the Reiki Drum teachings, and the weekend falls around the Celtic New Year, Samhain, so the energy will be very powerful and supportive for the work we do on these weekends.  We will cover the Reiki Drum core syllabus, but there will be so much more!  Last year's residential allowed students to really absorb the teachings in a lovely environment, and I think the Phoenix Centre is going to offer more magic for us this year.  Spaces are limited and I have already started to take bookings and only advertised this yesterday, so if you think you'd like to join us then please let me know as soon as possible.  Go to our Retreats page for more information.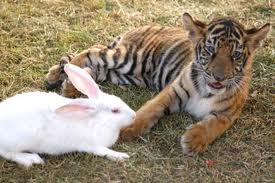 Of course our usual Usui and Karuna Reiki classes are being run throughout the year.  All these lovely events are lined up perfectly for the Chinese Year of the Rabbit which starts next week.  Last year's Tiger created lots of challenges for people resulting in many coming to the end of the year feeling slightly shell shocked and wondering what on earth had happened.  In general Rabbit years bring in a quieter, gentler, more diplomatic energy, with more positivity and inspiration than the previous year.    Here's hoping your year is a peaceful one.