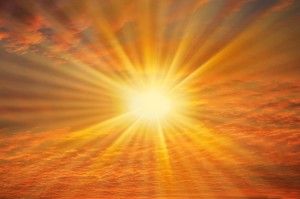 It's been an interesting few weeks since I last blogged.  Things are pretty much the same since I last wrote about June's progress.  She has the odd old symptom which comes up now and again, but her health is pretty much the same as it was in April.  We are feeling blessed that due to the natural approach we have been fortunate to have this extra time with her.   Sadly the EU pushed through the bill which blocked the sale of many herbal medicines here in the UK.  As a family we are unsure as to how this will affect our treatment protocol and are currently investigating whether we will be able to continue to give June life-saving herbs or not.
Avaaz have had an incredible response for their petition to oppose this ban.  At the time of writing they have received over 826,000 signatures.  They are hoping for more than a million signatures so if you have not signed this as yet and would like to register your concern then please sign it at http://www.avaaz.org/en/eu_herbal_medicine_ban/ and forward the link to all your email contacts.  Avaaz are a wonderfully proactive organisation whose campaigns for human rights and other major issues are often successful.  I have noticed most of the signatories are European.  If any of you are reading this from countries outside of the EU, if herbal medicine can be banned in Europe, it can be banned anywhere, so please support us in our mission to get this ban overturned.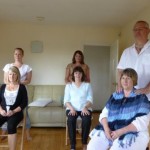 I wrote to my M.P. expressing my concern, but the answer I received was not positive.  It has made me realise how many of the people who make decisions which affect the majority of  us are ignorant of the holistic, spiritual approach.  It has made me even more determined to continue to teach Reiki to as many interested people as I can, so that I can help to raise consciousness amongst the general population.  Last weekend I had the absolute pleasure and privilege to teach six new Reiki Master Teachers whose light shone very brightly and who I know will go out into the world and achieve many wonderful things in their role as Reiki Master Teachers.  We discussed our responsibility at this time in human evolution as spiritual teachers, in that the Reiki energy really does raise the consciousness of people who become attuned to it.  I see dramatic and positive changes for everyone on their Reiki journey as they bring more light into their being and shine it brightly in their own lives with the people they interact with.   The Reiki energy allows people to let go of practises and lifestyle choices which are detrimental to their wellbeing and encourages them to make choices which support a more positive, loving and higher consciousness life.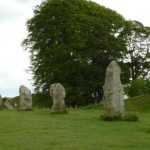 Despite all the chaos in the World, I hear heartening things on a daily basis and there is always a reason to celebrate life on this beautiful planet of ours.  We have had Beltane in the past month, a time of celebrating Spring and all the abundance she brings to us, and this week I had a birthday and decided to celebrate it down at the Avebury Henge.  Here is a video of some Reiki Drumming I did in the Stone Circle.    Reiki Drumming at Avebury Henge The energy in a stone circle is extremely powerful.  Used for spiritual purposes by many seekers over the years, the energy of such places can provide healing and insight for those who visit them.  You don't need to make the trip down to Wiltshire to visit a stone circle, there are many of them dotted all over the British Isles, so if there is one near you, why don't you spend some time and treat yourself to their amazing energy.   I found a quiet place to do my drumming when it appeared there were not many people about and let the Reiki do its magic.  During the ten minutes or so I was drumming people started to be attracted to the sound of the drum and before we knew it people were trance dancing and lying down to journey – it was a very special  moment.  You will see on the video how the environment responded to both the Reiki energy and the drumming.    The weather was quite cloudy and there were lots of crows cawing throughout the drumming, and the cawing became even more intense as the drumming powered up.  As the drumming became more gentle when different energies were channelled, the sun came out and shone brightly, the crows became quiet and finches sang sweetly.  Reiki Drumming always creates a very special sort of magic.
I'm thrilled that in the next month many of the Reiki Drum Master teachers I have trained up in the past six months are about to teach for the first time.  Reiki Drum really is starting to make inroads into the collective consciousness of the UK Reiki community.  Last month I had the pleasure of presenting the Reiki Drum Technique to the attendees of the UK Reiki Federation Conference and have had lots of positive feedback and interest from that event.  I also had some excellent news this morning that the UK Reiki Federation has added The Reiki Drum Technique to its list of approved Reiki styles, using the Reiki Drum core syllabus, practises and teaching structure as a benchmark, something I have been endeavouring to bring about for the past four years.  I envisage as a therapy Reiki Drum is going to grow exponentially over the coming months and years until my vision of it becoming a well practised therapy in both the UK and Europe comes to fruition.  Already there are several European practitioners and this gentle, but powerful treatment which incorporates the strengths from so many different healing modalities, is set to become a welcome tool to a Reiki Practitioners' toolbag.  My dear friend Diana Malone has been teaching the technique in Abu Dhabi only this week and is moving to China later on this year and has intentions to teach Reiki Drumming there too!  As far as I am aware the technique really was only taught in the States and Canada up until 2007, so it's marvellous to see it spreading it's vibrational wings over the globe.
I am teaching further Reiki Drum, Shoden and Shinpiden classes this month before the Solstice Sound & Light Retreat being held at the amazing venue, Dev Aura in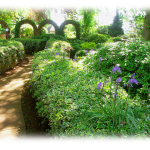 Lincolnshire from the 24th-26th June.  I have been guided to do some deep healing practises during this weekend and I know it's going to be a transformational time for those who attend.  Open to anyone (you don't have to be Reiki attuned), the programme includes toning, chanting mantra, Kirtan, movement, ceremony, group drumming, gong baths (giving and receiving), Reiki Drum journey, meditation, visualisation, healing sessions and much more.  It's going to be a beautiful weekend in a venue which lends itself to light filled practises.  I have a few spaces remaining should anyone wish to join us for a weekend of friendship, joy, light and deep healing.
Reiki Drum Practitioner – 2/3 July, 3/4 September, 5/6 November
Reiki Drum Practitioner & Samhain Residential Retreat – 28-30 October
Reiki Share, Sawbridgeworth, 21st June (Students only)
Sound & Light Residential Retreat – 24-26 June
Reiki One(Shoden) – 16 /17 July, 1/2 October, 3/4 December
Reiki Two (Okuden) – 23/24 July, 22/23 October
Reiki Master Teacher (Shinpiden) 27-29 May, 18-20 November
Karuna Reiki® – 5-7 August