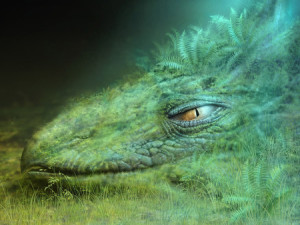 Happy New Year (Chinese of course)!  It's lovely to be able to honour the year of the Dragon, one of my favourite companions during the Reiki Drum Journey and for many of my students too. A Dragon year is thought to bring in good fortune, celebration, great things, the chance to realise our dreams and new opportunities.   Well 2012 has been a year many of us have been waiting for.  I'm personally feeling very excited about the changes 2012 will bring to humanity's consciousness and the world in general.  I held a gong and sound evening last night and after the sound session those who attended discussed how humanity is going to be shifting into the new consciousness in the coming years.  How we will start to realise our thoughts create our reality, leaving behind the world of duality and blame and slowly embrace the fact that we are powerful creators of our personal existence and all that is in it.  I'm always personally mindful that the human race are "mighty manifestors" in their own right, but that fortunately there seems to be a time buffer in terms of when our thoughts do actually manifest, so that we have room to change the things we have asked the Universe for.  I  feel however, that when we become Reiki attuned the time delay between thought process and manifestations is less, so it is important to be clear in what you wish for and keep your intent pure and as higher consciousness as possible.
Reiki Drum has some wonderful things planned to commemorate this year.  Our Reiki Drum Share is coming up in March and is going to be very well attended by many Reiki practitioners from all around the UK.  At the end of April we will be celebrating at beautiful Dev Aura at the Sound & Light Retreat.  In July, Glastonbury beckons and a heart opening Reiki retreat is planned.  I have also recently finalised details for the annual Reiki Drum Residential being held at Dunwich on the Suffolk Coast in October.  Last year's weekend was enjoyed by everyone who attended, so much so that I have extended the retreat by an extra day this year.  The long weekend retreat is planned for 26th-29th October and not only will students study the core syllabus of the Reiki Drum Practitioner training; it will also give us the opportunity to celebrate Samhain, the Celtic New Year in a very conducive environment.  The retreat gives us the opportunity to go so much deeper into the Reiki Drum teachings and if you've been considering learning Reiki Drum, this truly is a fabulous weekend to do so. Further details of all the retreats can be found in the Retreats section of the website.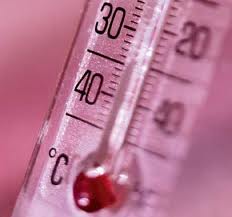 All of these wonderful events are taking up a lot of my time in organisation, but before I sign out for a little while I wanted to share the Reiki technique Genetsu Ho, a technique which possibly may come in handy for some of you at this time of year when people succumb to illness and flu.  Genetsu Ho is a remarkably effective technique both my family and some of my students have used to reduce a high fever.  Several years ago my husband had a fever and high temperature which left him almost delirious.  The weekend prior to this event I had been discussing Genetsu Ho with a group of Okuden students, and had mentioned I did not know how effective it was because I hadn't had the opportunity to practise it… be careful what you wish for… anyway, the Universe gave me that opportunity literally a few days later.   The following technique brought his temperature down to normal straight away.  One of my recent Okuden students had the same results with a member of her family.  She documented her findings for one of her case studies and measured her daughter's  temperature both before and after Genetsu Ho.  Before she started the treatment the thermometer registered 37.9 C, and straight after the treatment, it measured 36.9 C!  It's always nice to have some sort of proof these things we do work!
Genetsu Ho
Apply Reiki to the following hand positions for a total of around 30 minutes – forehead, temples, back of head, neck/throat, crown of head.  You can do longer if your intuition tells you to, remember Reiki should always be an intuitive process.
When you feel enough Reiki has been applied to the head and neck area, then apply Reiki to the stomach and intestines for around 15 minutes.
We know that Reiki should always be applied for the highest good of the recipient, but I tend to set my intention that Reiki will in this instance also help with reducing the high fever.
I hope that you won't have the near opportunity to use this technique, but if you do, then I'd love to hear if you have any profound healing results.
Forthcoming Events and Classes
Reiki Share to celebrate Imbolc (Students only)
Karuna Reiki – 10th-12th February, 3rd-5th August
Reiki Drum Practitioner – 3/4 March, 5/6 May, 21/22 July
Reiki One (Shoden) – 10/11 March, 2/3 June
Reiki Drum Share – 25th March
Reiki Two (Okuden) 31 March/1 April, 28/29 July
Reiki Master Teacher 18-20 May
Sound & Light Retreat 27th-29th April
Glastonbury Reiki Retreat 5th-8th July
Reiki Drum Residential & Samhain Retreat – 26th-29th October