Today has been a consistently sunny day, with snowdrops peering through in my outdoor space promising a new start to the year and hinting at better times ahead.  The snow of the past week or so froze things physically and metaphorically… it was almost as if everything was put on hold until the thaw and the New Year had been a false start, but the sunshine of the past few days seems to have woken everything up again and 2013 has kicked up a gear!
A lot of my friends and acquaintances found the energy towards the end of last year hugely transformative with many starting completely new ventures in 2013 after the energetic changes of 21.12.12.  I felt around 12.12.12 that there were some changes taking place at the level of our DNA and two of my Reiki and Shamanic Friends verified they were getting the same message during their meditations.  It will be interesting to see how this manifests on a mind/body/spirit level.  The energy of the whole of 2012 to me reinforced the concept of our physical world being illusory, a dream of our imagination, and as we come into our power co-creating with the Universe, we shall start to accept this into our consciousness as a Spiritual Truth. One of my new intentions for 2013 is to run larger group events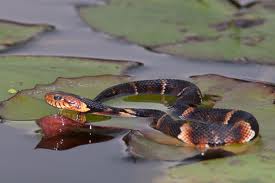 to consolidate the new energies which we are now working with and to celebrate our Oneness.    On February 4th we move into the Chinese Year of the  Water Snake which bodes well for people coming together for the greater good in community and friendship.  It also is significant for a more peaceful year than has been the past few years (many limped into 2013 licking their wounds from 2012!).  There should be a definate improvement in most people's lives, which again coincides with the new era which is upon us and the idea of a new beginning.
Our fabulously high energy event, the annual Reiki Drum Share is taking place on March 24th.  I am waiting to see if we have any places left as the event is as always pretty much full.  If you haven't yet booked but would like to come, please let me know as we sometimes get last minute cancellations.  This day just gets better year on year and very much reflects the energy of the times.  As we all have so much to look forward to in 2013 and beyond, I am anticipating the energy will be very high spirited and joyous.
One of my ventures for 2013 is a one day Introduction to Sound Healing workshop in Weedon, Buckinghamshire on Sunday 14th April.  If you are curious about sound healing and would like to find out some more, please see booking form to reserve your place.  Intro To Sound Healing Workshop Flyer and Booking Form The fee for the day is £55.   The day is both an experiential and practical day using drums, rattles, crystal bowls, percussion, gongs, monochord sound chair and our natural instruments, our voices.
For those of you who are Level II Reiki attuned and above, I'm running an Advanced Training Usui Reiki Kotodama and Buddhist Chant workshop in Sheering, Essex on Sunday 12th May. The workshop will be a practical and experiential day working with the Usui Reiki Kotodama for deep and insightful personal healing.   Kotodama (the spiritual power of words) are the sacred sounds used with the various different Reiki energies.   The majority of the day will be spent working with the Kotodama in many different ways and there will be other Buddhist chants which will be introduced to during the day which can also be used for personal healing.   Some of you may have already been taught the Kotodama in your training, and this will give you the opportunity to work with a larger group energy and use them for different applications. For those of you who have not worked with Kotodama before, working with these powerful sounds in this way for a whole day along with other sacred chants will be hugely transformational.  As always it will be a bonus to be in the company of like minded. Your investment for the day is £55 and is open to Level II Reiki Students, Masters and Teachers. Please email me should you wish to reserve a place, as spaces are limited and I already have had a great response for this day.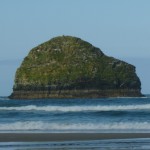 And finally but by no means least, I have a few places left for the Annual Summer Solstice Reiki Retreat in Cornwall June 17th-21st.  I must say the venue for this particular retreat is really something very special.  The Bluff Centre is a beautiful centre, lovingly run by Marianne and Charlie Tapper.   The energy of the centre is made up of a very refined energy with a lot of the air element (being at the top of a cliff overlooking the sea has a lot to do with this!) and is perfect for the practises we will be doing.  We will be staying just outside Tintagel overlooking Trebarwith Strand, a marvellous stretch of golden sand overlooking the fabulous Gull Rock.  I have stayed here several times and every time I come back completely rejuvenated and inspired.  We will be visiting Tintagel Castle and St Nectan's Glen as part of the retreat activities.  Tintagel is reputed to be the birthplace of King Arthur and is a majestic site in its lofty perch overlooking the Atlantic.  Weather permitting we will be visiting Tintagel by way of a stunning coastal walk.    St Nectan's is one of the ten most important Sacred Sites here in the UK. The excursion to St Nectan's will involve a beautiful walk through a magical valley leading to the Waterfall which is a place of incredible elemental energy.  People from all over the world visit here to bathe in the water and take photographs to capture the beautiful and amazing orbs which show up.  If the centre and the other locations weren't enough, we will be celebrating the Summer Solstice and doing wonderful Reiki practises for the entire stay, coupled with the fact we will be amongst like minded Reiki practitioners… I've been planning this retreat for over two years, so it is going to be quite some week!  Don't miss out, there are only a few places left and it will be a very special few days.  You can download a brochure with lots of photos to whet your appetite from the Retreats page of the website.
Besides these large group events, I am running the normal Usui Reiki classes, Reiki Drum Practitioner Workshops and Karuna classes, as well as holding regular sound events.  I hope to see some of you during 2013 and wish you all joy for all of your New Beginnings.
Sending love, Sarah xx
Forthcoming Events & Workshops

February 2/3 – Shoden Reiki First Degree
February 9/10 – Okuden Reiki Second Degree
March 1 – 3 – Karuna Reiki Master Class
March 24th – Reiki Drum Share, Sheering, Essex
April 14th – Intro to Sound Healing, Weedon, Buckinghamshire
April 27-28 – Reiki Drum Practitioner Class
May 4/5 – Shoden Reiki First Degree
May 12th – Kotodama Workshop, Sheering, Essex
May 17-19 – Advanced Practitioner/Master Healer and Master Teacher Training
June 1st/2nd – Okuden Reiki Second Degree
June 17-21 – Summer Solstice Reiki Retreat, Tintagel, North Cornwall