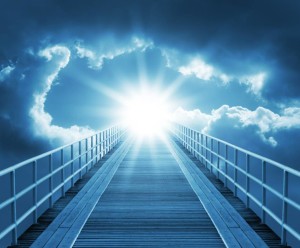 I've spent a beautiful day today in the company of a like minded soul who is embarking on her journey as a Reiki Drum Master Teacher and was completing her teacher training.  We discussed the role Reiki Drumming had in terms of the Collective Consciousness at this present time.  I have always realised since doing my own training in 2007 that Reiki Drumming has an important role in raising consciousness on the planet at this time.  It may sound lofty but I truly believe this healing modality is a bridge between mainstream and metaphysical and esoteric consciousness.  During the teacher training it's not uncommon for Master students to attain this same awareness and understand the importance of their role in sharing and teaching this healing modality during an attunement or through some of the advanced Reiki Drum techniques we practice during the class.
 I've also come across people from different traditions who have perhaps judged Reiki Drumming as just another slant on an old theme.  Is it shamanic drumming with a twist or Reiki with some added extras?  I believe not, I feel that Reiki Drumming is a healing modality all on its own which introduces a variety of amazing healing practises through the power of Reiki energy.  Reiki Drumming is a sound healing modality in that it harnesses the magic of the drum.  Reiki Drumming uses the high frequency energy of Reiki as its medium.  Reiki Drumming works with Shamanic, Buddhist, Shinto, Native American, and Celtic practices.  Reiki Drumming incorporates gifts from many different traditions from around the globe.  Reiki Drumming utilises Meditations, NLP and affirmations.  So as you can see it doesn't sit only in the Shamanic camp or the Reiki camp.  It is too diverse.  It brings people back to ancient practises and techniques which are part of their spiritual, energetic and healing birthright.

I personally have studied different shamanic practices from a variety of cultures and revere and respect the techniques and their origin.  I am aware however that there are many people, especially in the mainstream who find the word "shaman" a bit daunting.  This is where Reiki Drumming comes into its own as a "bridge".  Reiki Healing sits comfortably in the mainstream nowadays.  It is practised in a wide variety of organisations such as hospitals, hospices, rehabilitation units, animal rescue centres etc.  You can go into many salons, spas and therapy centres around your own country and you will find a Reiki practitioner.  Because of this it attracts people from all walks of life.  I've also found that most people are happy for the practitioner to incorporate the drum as part of the healing therapy.  This is when it acts as a bridge.  When recipients start to experience the deep healing effects of Reiki Drumming it can open up and raise their consciousness.  My colleague today recounted several stories of her case study clients who would never have experienced some of the powerful healings they received during Reiki Drum healings or journeys if it hadn't been for Reiki Drumming.  They were not the type of person who would seek out a shaman for some soul retrieval work, but they were comfortable in coming to a Reiki treatment which incorporated these aspects from other different traditions.
 I've personally found in my own practise that most people love the drum.  They associate with it at a deep level and I have treated a wide spectrum of people from those with an awareness and interest in healing practises, to young children and old aged pensioners, cancer patients, maternity clients etc.  All have been comfortable with this gentle but powerful healing modality.  They trust the Reiki energy so they also trust the techniques introduced through Reiki Drumming. 
If you haven't yet experienced this marvellous healing modality, why not seek out a practitioner local to you and try it.  The fact that it is spreading through the UK like wildfire is a sure sign that this is something important at this present time in our evolution, and a healing modality which is helping to raise humanity's consciousness.  And for those of you who are Reiki practitioners and would like to learn a little more, we run regular classes throughout the year.  You can find further details in our Courses section www.reikidrum.co.uk/courses6.html
With love and blessings, Sarah x
Forthcoming Highlighted Events
6 March– Monthly Reiki Share, Sawbridgeworth, Herts (repeated first Thursday of every month)
23 March – Reiki Drum Share, Sheering, Essex (2 places remaining)
5 & 6 April – Sacred Sound & Light Immersion, Sheering, Essex (1 place remaining)
3-4 May – Reiki Drum Practitioner Training
8 June – Usui Reiki Kotodama Workshop
17-21 June – Summer Solstice Reiki Retreat "Exploring Your Divine Potential" – North Cornwall
31 Oct-3 Nov – Honouring The Ancestors & Healing The Ancestral Line Retreat